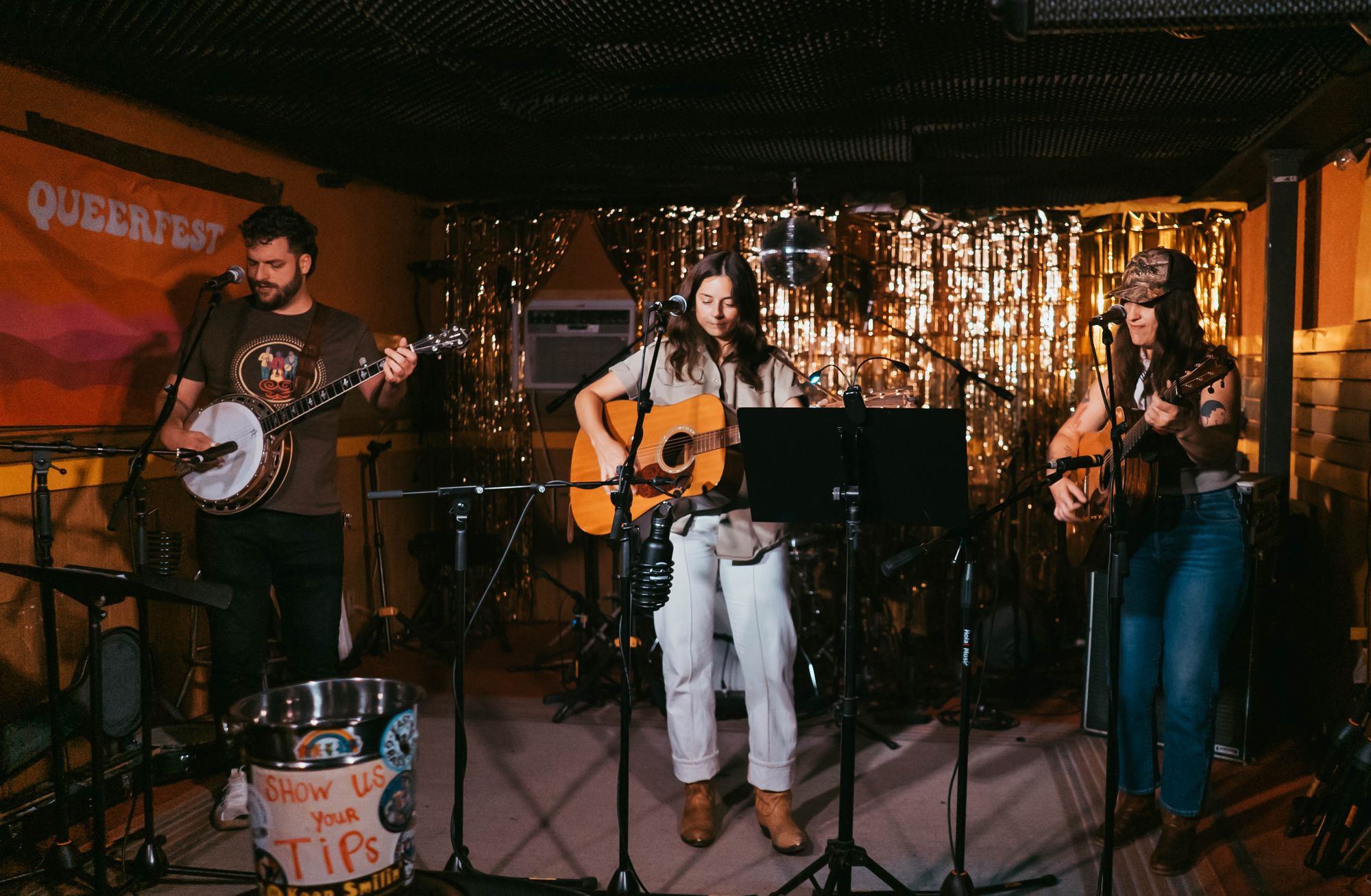 In June 2023, Queerfest launched a column in partnership with The Bluegrass Situation to promote LGBTQ+ artists in the music industry. The column, titled "OUT NOW," will bring you insights into the latest LGBTQ+ folk, roots, bluegrass, country, Americana, and indie songwriters, artists, and musicians.
Our column is designed to amplify the voices of queer songwriters, musicians, and industry leaders. We are so excited to share just how talented, creative, and supportive the queer music industry is. And we are honored to support LGBTQ+ music consistently year-round, beyond just the month of June.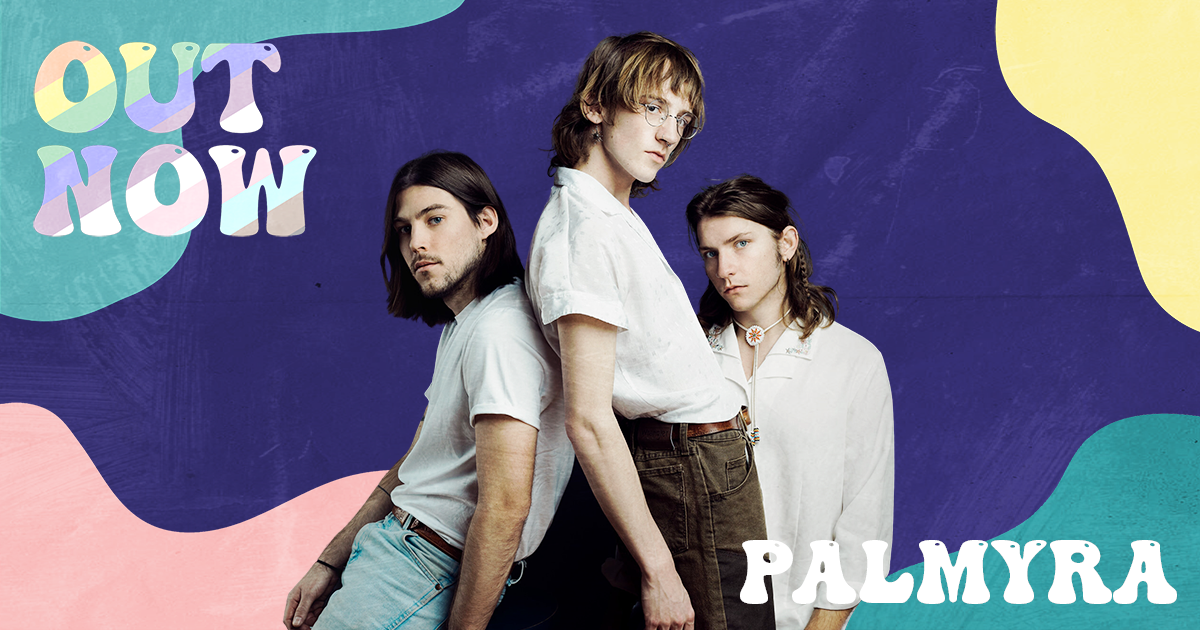 Palmyra is one of those bands you discover and can't help but continue to come back to. They are not easily forgotten. They write lyrics that are poetic while being relatable – a duality that is not easy to accomplish. Teddy, Manoa, and Sasha, who make up the band, are highly skilled instrumentalists who show up with quirky, fun, and engaging energy. Learn more about their favorite LGBTQ+ artists, touring plans, songwriting process, and more!
Learn more about Palmyra on OUT NOW.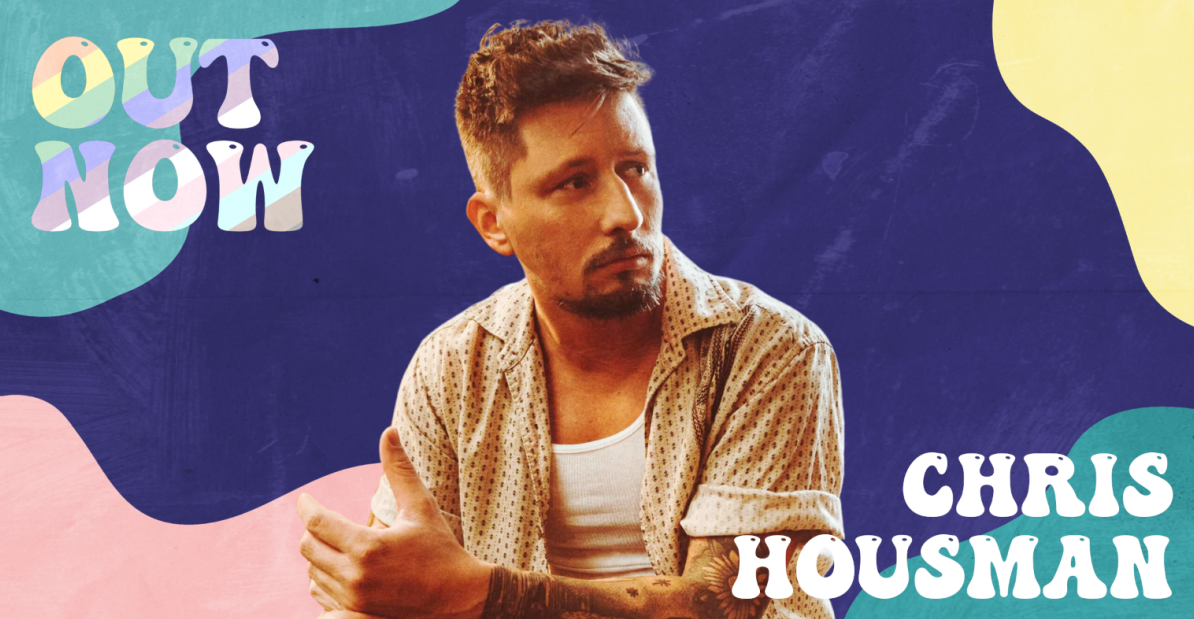 Being part of the queer community, a small community at that, means that I meet many folks, especially queer artists, at Nashville's lesbian bar, The Lipstick Lounge. This is true not only for Laura Valk of Skout, who was featured on the column in July, but also for Chris Housman. Chris's friend, Nell Maynard (who co-wrote their song "Blueneck"), was playing at Lipstick Lounge in 2021. This was my first view into Chris' music. "Blueneck" was blowing up, gaining nearly three million views on TikTok and charting #1 on the iTunes Country chart. Chris has since collaborated with other LGBTQ+ artists in Nashville, including Mercy Bell, and Cali Willson, who was featured in Out Now last month.
Learn more about Chris Housman on OUT NOW.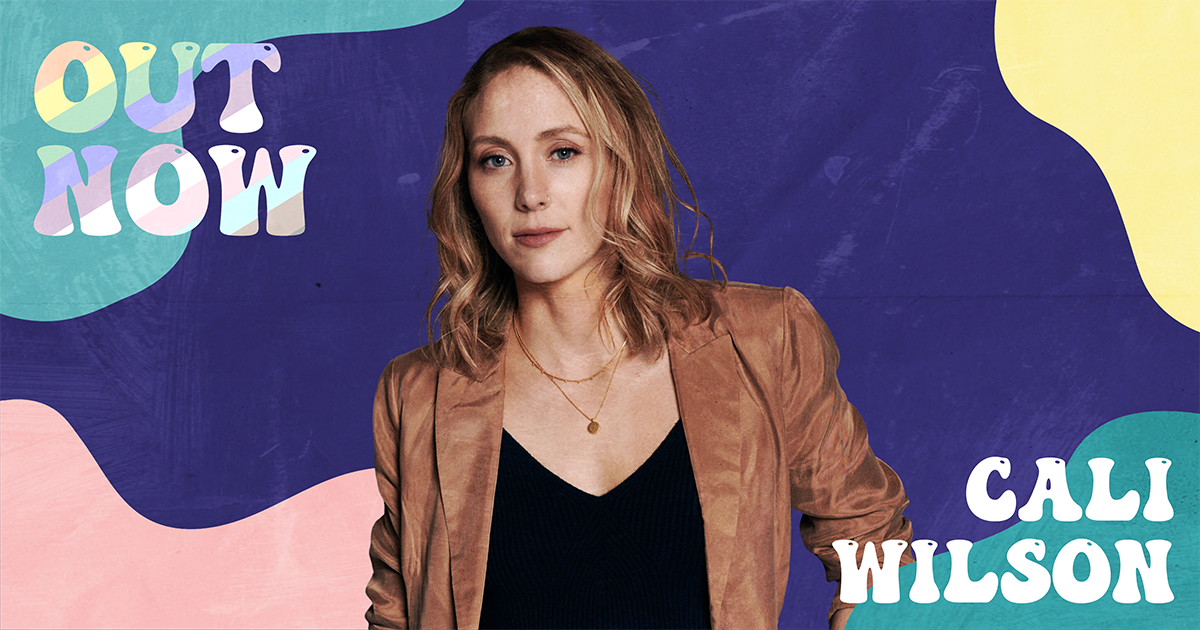 Cali Wilson is the kind of artist who starts playing and the rest of the world melts away, leaving you with her phenomenal voice, warm guitar, and captivating lyrics. The first time I heard Cali play, she was doing her soundcheck for our monthly Queerfest showcase at Vinyl Tap in Nashville. Of course, I had listened to her music before, but I was stunned by how strongly her voice felt live, her vibrato resembling Brandi Carlile's.
Following Cali's appearance at Vinyl Tap, I was proud to book her for Queerfest 2022 and Nashville Scene's BEST FEST.
Cali's latest release, "Old Fashioned," was co-written with Chris Housman, another queer artist in Nashville known for his single "Blueneck." It's exciting to see LGBTQ+ artists collaborating and growing together.
Our Out Now conversation touches on the process of creating music, the challenges around promoting it, and finding a balance between social media and mental health.
Learn more about Cali Wilson on OUT NOW.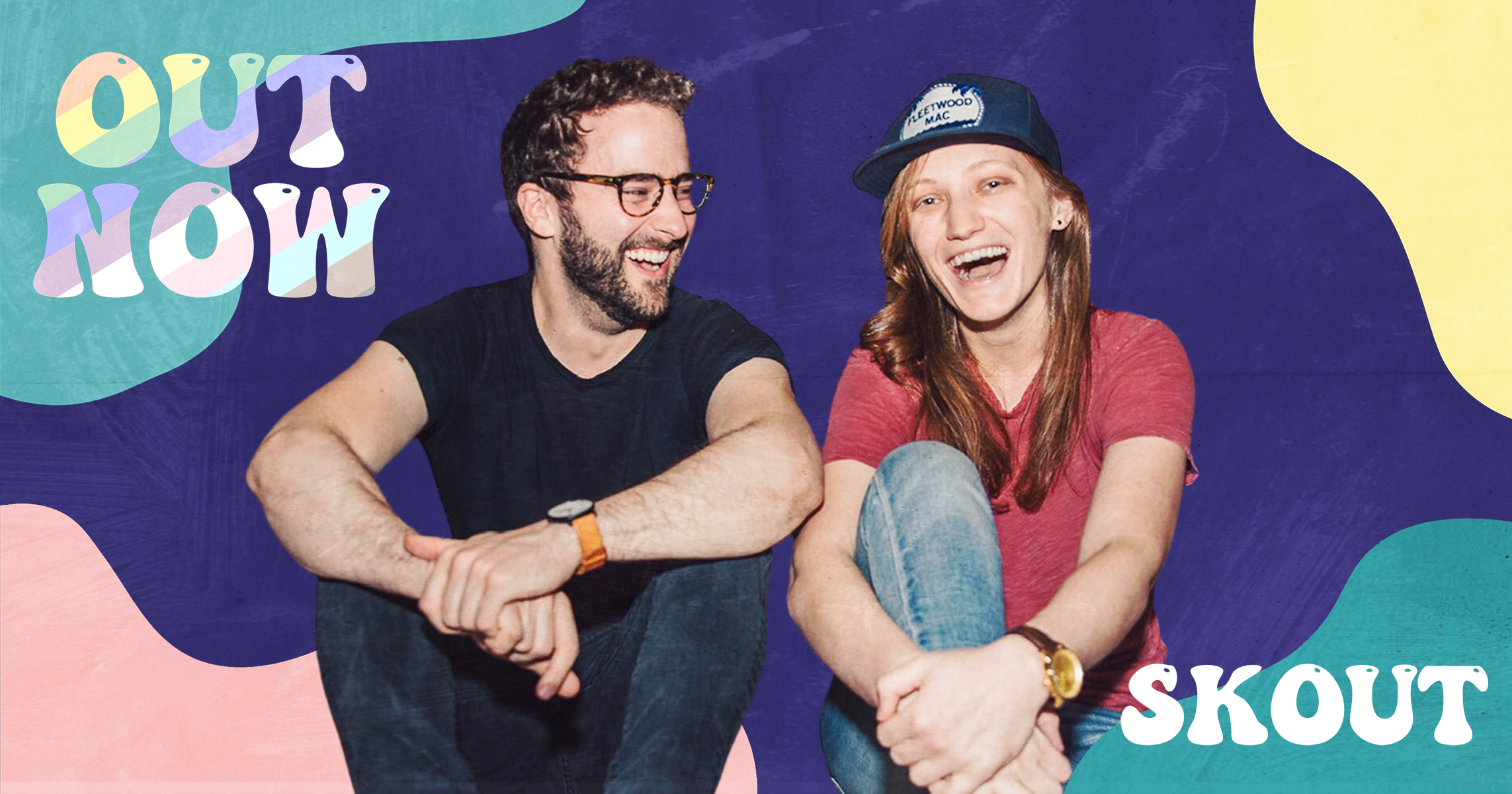 It was a Tuesday night in 2021. I was sitting in The Lipstick Lounge, Nashville's local lesbian bar, attending RNBW, a weekly LGBTQ+ showcase. I sat near the stage at a large table amongst strangers and friends, one of whom was Laura Valk. Naturally, after introducing herself as an indie-folk singer-songwriter, I knew I had to find her music and see if she was compatible with Queerfest, my local LGBTQ+ music showcase and festival. I was stunned. Not only to find a phenomenal, local queer musician, but upon the realization that I had already liked one of her videos on TikTok! If there's one thing I've learned, it's that the queer music industry is small – and TikTok's algorithms had me figured out.
Skout is a duo composed of Laura Valk and Connor Gladney. They played the first festival I hosted, a virtual event livestreamed in collaboration with Club Passim, and they were one of the first artists to play a live Queerfest show, back when I was hosting performances in a friend's backyard before working with established venues.
It's been an honor and a pleasure to watch them join the local Nashville community, take off on tours, and release new songs. Their music is laced with intricate guitar lines, hard-hitting lyrics, and warm, catchy melodies.
Learn more about Skout on OUT NOW.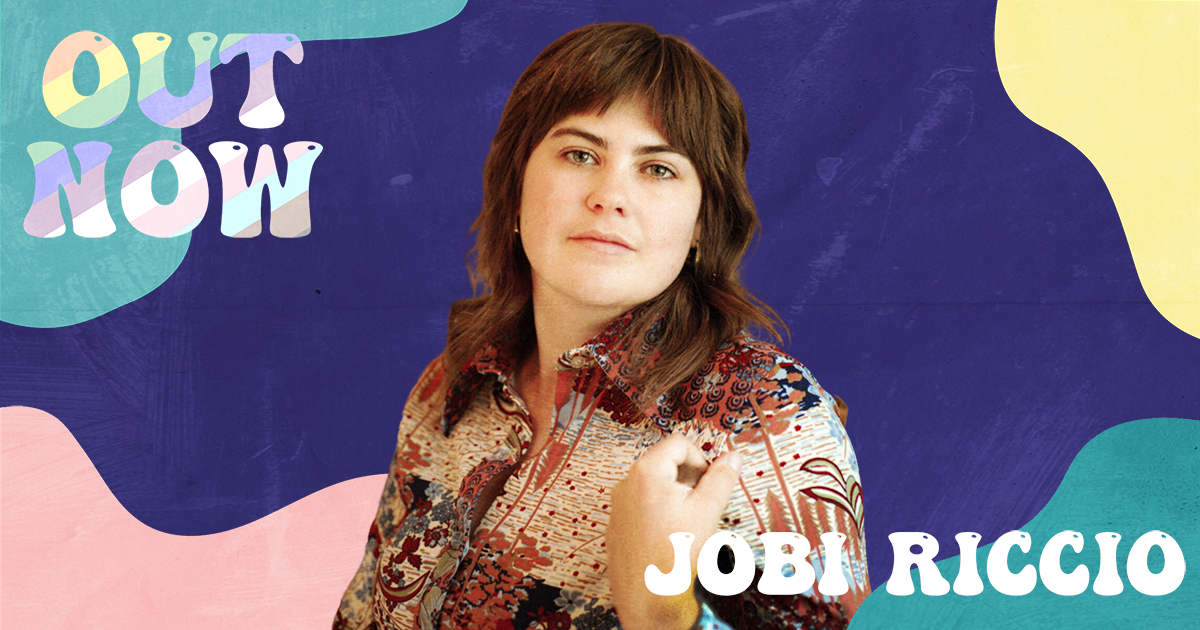 Jobi Riccio is an exceptional songwriter with carefully crafted lyrics. Their melodies blend with smooth vocals, and mournful fiddle solos lift between lines. Jobi recently scored a record deal with Yep Roc. They have been touring, playing shows, writing songs, and recording their incredible music.